Northeast accounts for 86% of Brazil's wind power production (Photo: MARILIA BARROS)

Although wind power – that generated by wind power – is admittedly a clean and renewable source of electricity, it has a downside, which causes not negligible environmental impacts, such as animal death and destruction of native vegetation. Researchers from the Federal University of Pernambuco (UFPE) have found that for eight years they have been studying the ill effects on the Caatinga of electricity generation parks (or farms), which may have hundreds of giant "pinwheels" that reach, in some cases 80 meters high, and rotating blades up to 30 meters.
According to researcher Felipe Melo, from the UFPE Botany Department, the Northeast region is responsible for 86% of Brazil's wind energy production, especially Caatinga, which houses 78% of all installed turbines in the country. "It's a worrying situation, because this is the most vulnerable national biome," he warns. "It totals less than 10% of legally protected areas, of which only 2% is in the strictly protected category."
The objective of this work was to evaluate the potential conflict of interest between the wind sector, which involves private sector companies, and the local and federal governments and the Caatinga conservation. "Overlapping areas of interest in these two sectors can be a source of friction when they collide," says Melo. "So usually the weaker side, which is always the environmental side, loses."
The survey covered the entire Caatinga, which corresponds to an area of ​​more than 800 thousand km², and all over 6 thousand wind turbines currently installed and almost 15 thousand to be built. The farms can have from 100 to hundreds of towers, occupying vast areas.
"We basically analyze the location of all wind farms in the biome, from those already in operation to those that are authorized and in the planning phase," explains Melo. "We have shown that there are a huge amount of wind farms in areas of conservation concern. We also conclude that there are 11 million hectares of high and extremely high conservation areas that these enterprises own or will own."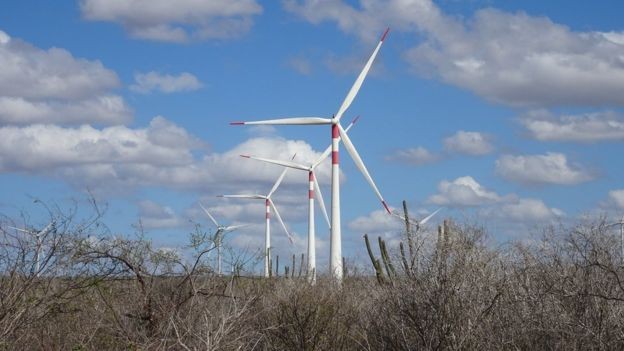 "Generating renewable energy through wind power is an important strategy for Brazil to meet its sustainable development goals and needs to be stimulated. But it is not harmless to nature. There are impacts on wildlife, particularly bats and birds, which control pests. . They hit the propeller blades and die. " (Photo: MARILIA BARROS)
'It's not harmless'
Therefore, he says that wind farms have a downside, which needs to be understood by society. "Generating renewable energy through wind power is an important strategy for Brazil to meet its sustainable development goals and needs to be stimulated," he acknowledges. "But while renewable, it is not harmless to nature. There are impacts on wildlife, particularly bats and birds, that control pests. They crash into the propeller blades and die."
In addition, there are impacts on sensitive ecosystems such as mountainous areas and coastal dunes that are important and need to be better evaluated, says Melo. The construction of transmission lines and roads for the establishment of these farms also causes considerable damage as they destroy native vegetation and facilitate people's access to regions, which previously did not occur.
"The perspective is that this sector will gain economic and political importance in the Northeast, working in the states to get incentives for its installation (which is part of the game) and eventually overthrowing environmental conditions for their establishments," warns Melo.
He also draws attention to the possible occurrence of conflicts – the researcher cites what happened in Boqueirão da Onça, Bahia, a region that waited more than 10 years to be created there, in one of the most important portions of Caatinga, a national park. In the end, the project had its design totally changed, leaving outside the protection area precisely those of interest to wind and mining companies.
Ponta Tubarão, in Rio Grande do Norte, is another example of impact caused by the exploitation of wind energy. The problem with the site was that after wind farms were established, there were serious conflicts with residents over changes in beach access and visual pollution caused by towers in a tourist area, which undermined this activity.
In addition, in Pernambuco, Melo says there were environmental setbacks, which he attributes to the political performance of wind companies. "The state has virtually extinguished the protection of areas of altitude, with the explicit justification of favoring the implementation of private enterprises for the generation of energy from the wind," he says. "The state constitution was changed. It used to protect sites above 700 meters altitude, which was increased to 1,100 meters. Now, the state must have an area equivalent to two football fields above that altitude. Everything below that is not protected. "
Sought on Thursday and Friday to talk about actions to mitigate the impact of wind power plants, the state government of Pernambuco said it could only answer questions from BBC News Brazil as of Monday (7). ).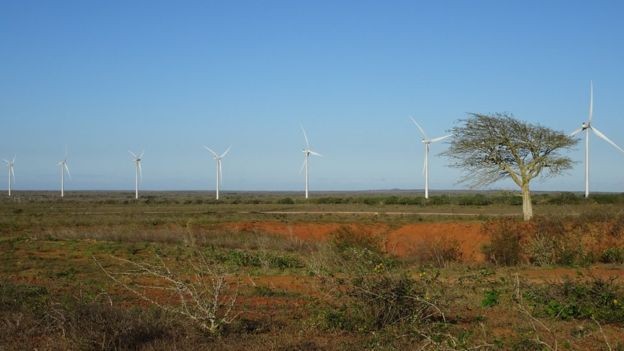 Planning helps contain social and environmental damage to wind farms (Photo: MARILIA BARROS)
Melo also criticizes the Brazilian business community, which "has little tradition of contributing to environmental agendas". For him, the case of wind is a great opportunity to turn this game around.
"Imagine if instead of generating conflicts of interest, the establishment of these plants would be an ally in the creation and implementation of protected natural areas," he says. "We need to think that these places of conservation interest also generate energy for the whole of Brazil, and therefore provide a double service and need greater protection and responsible management. This is the future I would like to see between Caatinga and companies, but we need to change the prevailing paradigm in which protection of this biome has been attacked to facilitate the entry of electricity generators from the winds. "
Planning
Geographer Adryane Gorayeb of the Federal University of Ceará (UFC), member of the Wind Energy Observatory (network of researchers from public universities in five Brazilian states), thinks in a similar way. "Wind energy is not free of impacts and if we want to advance its generation in the country, we will have to think of a better form of planning related to the implementation of wind farms and the management of social benefits from this industry," he says.
Among the main impacts, Gorayeb cites the noise of the tower propellers, with negative consequences for human health such as sleep disturbance, migraine and stress; interference with bird routes; modification of the natural landscape and cultural stress, with community conflicts associated with the alteration of the traditional way of life (fishermen, quilombolas, indigenous people); and damage to coastal environmental systems, which lead to the dismantling and compaction of dunes and soil, interdunar lagoons grounding and vegetation removal.
It recognizes, however, that wind energy is a clean energy because it does not emit greenhouse gases. "In addition, Brazil needs to diversify its energy matrix," he says. "We believe wind is a good electricity generation solution, especially when we think about the consequences of climate change and the fossil fuel burning energy matrix. But it must be planned and implemented responsibly and with social and environmental justice."
For researcher Luiz César Marques, from the State University of Campinas (Unicamp), every form of large-scale energy production impacts ecosystems and, ultimately, the planet in general. "Obviously, this impact will be greater the greater the volume of energy produced and consumed," he says. "The root of the problem lies in the scale of energy consumption of the richest 10% or 20% of contemporary societies. This minority is largely responsible for climate impacts, biodiversity loss and uncontrolled waste production. . "
According to him, studies have shown for some years that consumption of the richest 10% accounts for 50% of carbon dioxide emissions into the atmosphere, while consumption of the poorest 50% accounts for only 10% of them. "So the real impacts come from the extravagant energy consumption of this minority," he says. "But there's another factor: the high speed of the energy matrix transition required by the climate emergency. The faster it is, the more impact it will cause, the less time it will allow for adaptation.
Nevertheless, Marques states that changing the energy matrix is ​​the only way out. "Continuing with fossil fuels means condemning us in the short term to warming beyond our ability to adapt," he explains. "If we had started the energy transition 30 years ago, we would be in a position today to choose from a number of options. Now the choice is between the bad and the bad. what helps us escape the fossil trap is positive. "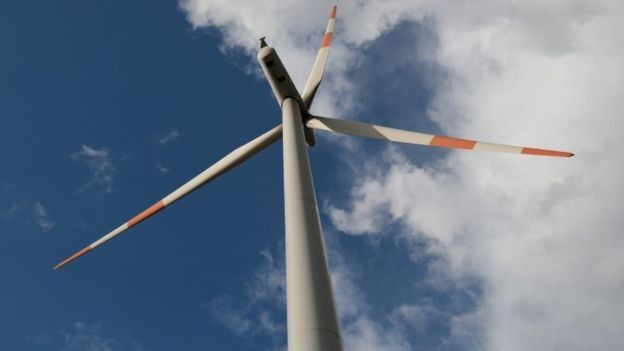 Every form of large-scale energy production impacts ecosystems and ultimately the planet in general (Photo: GETTY …
. (tagsToTranslate) news (t) news (t) caatinga (t) Wind Energy (t) Wind (t) Northeast