Carlos Ghosn (Photo: Disclosure)
The arrest of the former CEO of the Renault-Nissan-Mitsubishi alliance continues to embarrass the Japanese court, which has yet to explain how the Brazilian managed to leave Lebanon.
Ghosn has triple nationality (Lebanese, Brazilian and French), but his documents were with his lawyers. The retention of passports was part of the deal with the Japanese authorities after a $ 9 million bail (the largest ever paid in Japan) to leave the prison under closed custody.
In an official statement, Carlos Ghosn announced that he had left Japan, but "has not escaped justice." ˜I am in Lebanon and will no longer be held hostage to the vitiated system of Japanese justice, where guilt is presumed, discrimination is ruthless, and human rights are denied, in flagrant disregard of the legal obligations that Japan must fulfill on account of international agreements and laws, "says the text of his spokesman.
The former executive had already recorded a video claiming innocence and criticizing the Japanese judiciary. "Such a prolonged prison would be unthinkable in any other democracy."
Ghosn's defense, led by Japanese lawyer Junichiro Hironaka, says he was unaware of "escape" plans, and that he learned that his client was in another country through the news.
So far, neither Nissan nor Japanese authorities, nor the embassies of Lebanon, have made statements. However, it is hard to believe that he was able to leave a country without its official documents and without the help of others.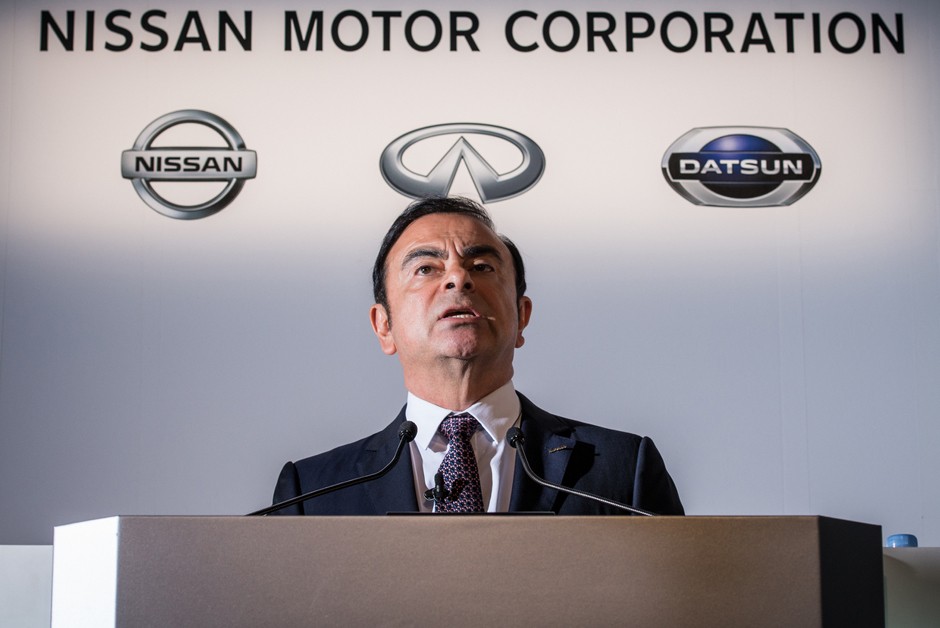 Former CEO claims to be the victim of a group conspiracy (Photo: Disclosure)
Firstly, Ghosn is easily recognized in Japan as he was regarded as a celebrity a few years ago. In addition, Japan is an island, meaning it has no land border with other countries, which makes transportation even more difficult.
The Brazilian was under government surveillance, under house arrest, and had limited movement. In fact, he was prohibited by local authorities from traveling abroad, nor could he sleep more than two nights outside his own residence without judicial authorization.
Carlos Ghosn, 65, was arrested in November 2018 on charges of financial crimes. He denies irregularities. The prosecution alleges that he defrauded Nissan's cashier by using corporate resources to acquire and maintain personal property.
Both his quick arrest and developments, including Nissan's positioning, have gained international prominence, leading to constraints on the company's operations and the Japanese judiciary.
Even outside Japan, Ghosn is still being prosecuted, but cannot be extradited, as Lebanon has no extradition agreement with Japan. Nor can he be deported as a Lebanese citizen.
As the accusations he suffers have been made by the Japanese courts, and even in Japan Ghosn has not yet been formally tried, he should no longer be arrested if he remains in Lebanon.
The executive denies all wrongdoing and accusations, claiming that he is the victim of a conspiracy to take him out of power over an internal dispute between the group's executives. About the government, his lawyers say the lawsuit was "politically motivated."
During his imprisonment, which lasted more than 100 days, it became apparent that Ghosn was being held in Japan atypically, even in Japan. It was also prohibited from communicating and giving public statements or interviews. For seven months, the Brazilian was also prevented from even communicating with his own family.
By April 2019, Japanese police had entered the Ghosn couple's apartment, seizing telephones, documents, letters, computers, and files.
To finalize the latest statement, Ghosn said: "Now I can finally communicate freely with the media, and I intend to start doing this next week."
. (tagsToTranslate) news (t) news (t) carlos ghosn (t) fraud (t) Renault-Nissan